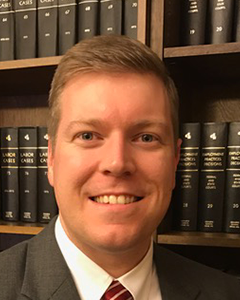 office: (216) 839-1111, Ext. 12
email: [email protected]
Staff Attorney Timothy S. Cline joined the firm in October 2012 after two years as in-house counsel for Menard, Inc., the third-largest home improvement retail chain in the United States.  His primary area of practice is labor and employment law (defense/employer), but he also has experience in commercial law, contract law, tort law and alternative dispute resolution. He is a member of the Ohio bar and is admitted to the U.S. District Courts for the Northern and Southern Districts of Ohio.  He is a member of the Ohio State Bar Association.  Tim was graduated from Capital University Law School in 2010. He was chief justice of the Moot Court Board in 2009-10, and competed in the 2009 Fall National Moot Court Term.  For his work, he was awarded the Ohio Association of Justice/Phillip J. Fulton Excellence in Oral Advocacy Award and named to the Order of Barristers.