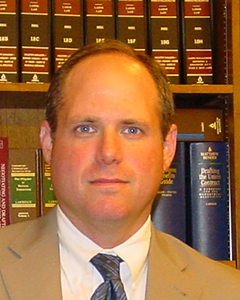 office: (216) 839-1111, Ext. 16
email: [email protected]
Robert L. Gross is managing member of Gross & Gross. He graduated from the Case Western Reserve University School of Law in 1993 after graduating with honors from The Ohio State University. His practice is concentrated in corporate law with an emphasis on labor and employment law. His areas of expertise include contract law, EEO, NLRB, SERB, collective bargaining, arbitration, OSHA, ADA/ADAAA, FMLA, HIPAA, wage and hour, employment-related immigration, and workers' compensation defense, with additional and extensive knowledge of ERISA, EPA, DOT regulations , PUCO, maritime law and prevailing wage. Bob regularly conducts multi-state audits and training for compliance with OSHA safety regulations, FLSA overtime exemption rules, and independent contractor misclassifications. He is admitted to the U.S. District Court for the Northern District of Ohio and the Sixth U.S. Circuit Court of Appeals, and has practiced pro hac vice in Michigan, Texas, Tennessee, South Carolina, Florida, Missouri, Georgia and California. He is a member of the American Bar Association and Ohio State Alumni Association. He served on the board of the Lake County YMCA and is past president of the Board of Trustees of Options for Families and Youth.