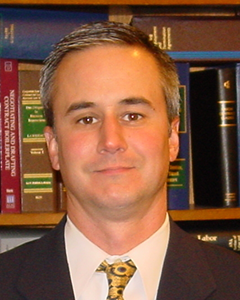 office: (216) 839-1111, Ext. 13
email: [email protected]
Of Counsel David T. Waltz joined with Gross & Gross in 2002. He graduated from Case Western Reserve's School of Law in 1993 after graduating from Miami University with Bachelor of Science degrees in finance and economics. His primary practice areas are business litigation, real estate, construction law, corporate transactions and mergers and acquisitions. He has extensive litigation experience throughout the State of Ohio, and has successfully arbitrated many complex cases through the American Arbitration Association. He serves as a trusted advisor to a diverse group of clients ranging from small family-owned businesses to international corporations. He is admitted to the U.S. District Court for the Northern District of Ohio and the U.S. District Court for the Southern Division of New York. David has practiced pro hac vice in New York, Pennsylvania and Illinois. He is a member of the American Bar Association and the Ohio State Bar Association. He has served as a volunteer for Big Brothers of America and Boy Scouts of America, and coaches youth basketball, baseball and soccer.